Do you have a project that needs staining?
Residential & Commercial
Cleaning
& Graffiti removal
We offer a highly effective and non-toxic graffiti cleaning system, giving cities, property managers and building owners a powerful tool to keep their buildings clean.
Restore and Maintain Your Property
Exterior building surfaces should be cleaned every 3-5 years on average to properly maintain them. Creating a maintenance schedule for your exterior surfaces will not only grant buildings a cleaner, more professional, more appealing look, but will also prevent biological growths. 
One of the most common problems we remove during exterior building cleaning jobs are black stains like the ones in this photo. These black stains are often caused by hydrocarbons from vehicles and jet fuel, or from a bacteria-based algae that has become notorious in the southeastern United States and is rapidly spreading throughout the Midwest. It latches onto exterior surfaces, accumulating over time as it feeds on moisture and the calcium carbonate from buildings, breaking down its structure. Once enough bacteria accumulates, it develops a tough, dark coating that shows as black stains on exterior surfaces.
In the unfortunate instance that a building has been struck by vandalism, contact us to remove it as quickly as possible! All spray paints and markers used for graffiti will penetrate into the surface overtime.The longer the graffiti is left on the finish, the more it is able to penetrate into the surface and bond with it, making it more difficult to remove and threatening its surface when cleaned. Every graffiti removal job is different, some are easy and quite simple to do, and others are nearly impossible to eliminate without taking the proper steps to protect the finish.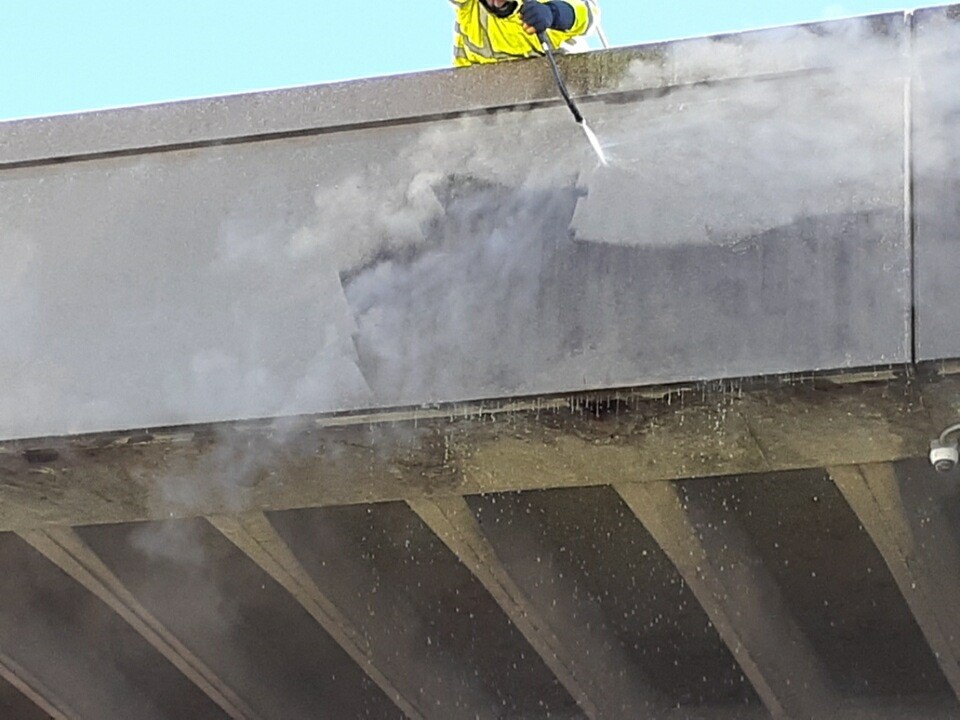 PROFESSIONAL-GRADE, ENVIRONMENTALLY FRIENDLY DETERGENTS
EFFECTIVELY CLEAN WITHOUT DAMAGING THE SURFACE
Consultation
If your building needs cleaned or has graffiti that needs removed, schedule a free on-site consultation today.
Approval
Before any work begins, we will evaluate the situation and provide you with a quote for our recommended cleaning treatment.
cleaning
Once the quote is approved, our expert team will begin cleaning and restoring your property.
Frequently Asked Questions
Are there any limitations to what you can clean or remove?
While in most cases we can remove spray paint and graffiti, we do not offer services for the removal of a fully painted surface. Other than that, we can clean just about anything. We work with industry partners to determine the best method and materials for your situation.
Why should i contact a professional for cleaning and graffiti removal?
Protecting your building's surface is our top priority. Chemical cleaners, solvents and strippers may get the graffiti off, but they may also take the surface coating of your building with it. This can lead to damage and a dulling effect. We use only professional-grade, environmentally friendly detergents to protect your surface from potential problems.
Ready to start your next project?